CDC | Published on October 01, 2007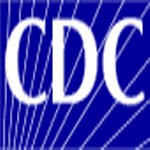 Scientists from the Centers for Disease Control and Prevention deployed to the Democratic Republic of the Congo (DRC) to support efforts to control an outbreak of Ebola hemorrhagic fever in a remote province. Early reports described a range of symptoms in patients, making accurate clinical diagnosis impossible. Upon receipt of samples from the affected area, CDC scientists at the Special Pathogens Branch were able to diagnose Ebola virus infection in some patients. Evidence of Shigella dysenteriae and Salmonella typhi infection was also observed.
In response to a request for assistance from the DRC Ministry of Health, CDC has deployed an eight-person team and a complete field laboratory for testing and analysis of samples. Working with responders from the DRC Ministry of Health, World Health Organization, Médecins sans Frontières/Belgium, Epicentre and others, the CDC team will perform Ebola diagnostic tests on site in an effort to determine the scope of the outbreak.
Ebola hemorrhagic fever is a severe and highly fatal disease caused by a virus from the same family as the one that causes Marburg hemorrhagic fever. Both diseases are rare, but can cause dramatic outbreaks with human-to-human transmission and high fatality. There is currently no specific treatment or vaccine. The Ebola outbreak in 1995 in then-Zaire recorded a total of 233 deaths; the present outbreak exhibits similar numbers, with a death toll to date of 171.
The remote location of the outbreak poses particular challenges for the CDC team. "Contact tracing in rural areas is always difficult," notes Dr. Thomas Ksiazek, Chief of CDC's Special Pathogens Branch. "There are several different diseases occurring here simultaneously. Our field laboratory is now operational and we will be working quickly to collect and test specimens in an effort to ascertain the full scope of the Ebola outbreak."
To learn more about Ebola virus please visit: http://www.cdc.gov/ncidod/dvrd/spb/mnpages/dispages/ebola.htm