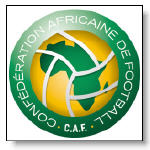 The Democratic Republic of Congo has announced its withdrawal from the race to stage either the 2015 or 2017 African Cup of Nations tournament.
Congolese FA president Omari Selemani told BBC Sport that economic and infrastructure problems have forced them to drop out.
Selemani said: "The government has many commitments in the next few years."
He added that the government simply cannot afford the investment that would be required in infrastructure.
A statement on the Confederation of African Football (Caf)'s website said: "The DR Congo communicated their withdrawal in the race for the hosting rights of the two tournaments through correspondence to Caf."
The Congolese won the Nations Cup in 1974 - the year they also qualified for their only World Cup finals - but have never staged Africa's premier tournament.
South Africa and Morocco are now the only bidders for 2015 but the Moroccans have also registered interest for 2017.
Caf will meet early next year to decide who will host the two competitions.
Morocco and South Africa have each hosted the Nations Cup once - in 1988 and 1996 respectively.