Cafonline.com | Published on August 13, 2011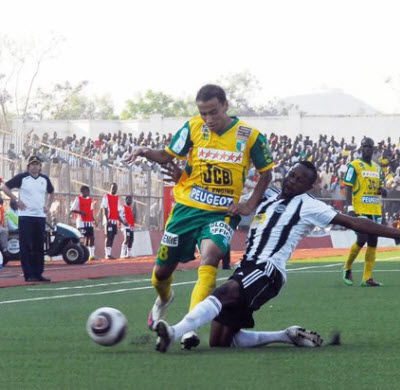 JS Kabylie suffered its third consecutive loss in the Orange Confederation Cup after its 2-0 defeat by Motema Pembe on Friday night at the 5 July stadium in Algiers.
The Algerian side which was in a difficult situation following two losses in the two preceeding days, couldn't do better against Motema Pembe that managed its game well, scoring a goal in each segment of the match.
JS Kabylie dominated the first 30 minutes of the game without taking advantage in spite of two offensive moves by Hanifi and Younes at the 5th and 6th minutes respectively. However the Congolese that were solid at the defense, succeeded in opening scores at the 34th minute through Ngasanya who converted a penalty awarded following a foul on Tusili by Nessakh.
During the first 15 minutes of the second half, the players of Coach Moussa Saib went offensive, taking control of the ball. Younes, Nessakh and Rial took turns to raid the defense of Motema Pembe but could not succeed to score. Following a Congolese counter attack at the 68th minute, Ngasanya Ilongo took advantage of a JS Kabylie defensive lapse and dismissed Goalkeeper Asselah for the second goal. This second goal completely demoralised the teammates of Rial that practically gave up till the Senegalese referee Ousmane Fall sounded the final whistle.
This third defeat seriously complicayes the chances of JS Kabylie's qualification for the semi-final.