BBC News | Published on July 21, 2009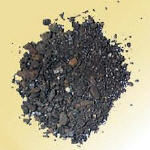 Coltan
Western mineral firms are fuelling violence in the Democratic Republic of Congo by failing to check where their raw materials come from, activists say.
Global Witness says companies sourcing minerals used in electronic gadgets are buying them from traders who finance rebel and government troops.
It calls for the UK-based Amalgamated Metal Corporation (AMC) and others to have assets frozen over the issue.
AMC, whose subsidiary Thaisarco sources tin from DR Congo, denies the claims.
The Global Witness report focuses on the troubled region of eastern DR Congo, where various rebel groups and government troops control large parts of the trade in minerals including coltan, cassiterite and gold.
They use the industry to fund conflicts which have seen some 100,000 people displaced from their homes in recent months, in addition to mass killings and rapes, mostly in North and South Kivu provinces.
Millions 'need mining'
The report accuses Thaisarco and other companies of failing to check the source of the metals that go to its smelters before they end up in electronic goods.
"Global Witness is calling on the UK government to request that the UN Sanctions Committee add the UK-based entities of AMC and their directors to the list of companies and individuals against whom sanctions should be imposed," the group said.
It quoted a UN resolution as saying that anyone supporting illegal Congolese armed groups through illicit trade of natural resources should be subjected to sanctions including travel restrictions and an assets freeze.
The report acknowledges that the companies are acting legally, but says some of their suppliers are laundering minerals which come from the military or rebel groups.
AMC has strongly denied the claims, saying it is taking part in an industry-wide initiative started on 1 July this year to trace the source of metals.
The firm said in a statement that it takes its lead from the United Nations.
"If the UN were to decide that a withdrawal from the trade is the most appropriate way forward, then Thaisarco would comply absolutely with their requirements," the statement said.
"However, it is believed that such an approach would be to the detriment of large numbers of artisanal miners and their dependents in the DRC."
The firm quoted World Bank data suggesting up to 10 million people rely on mining in DR Congo.