Xinhua | Published on September 10, 2009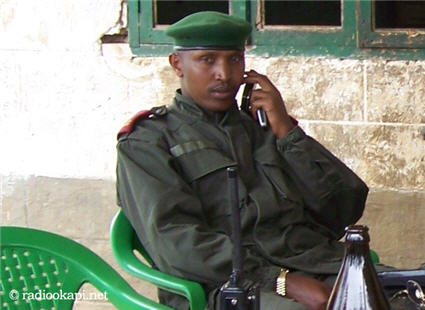 The United Nations Mission in the Democratic Republic of Congo (MONUC) has denied any role of a general being sought by the International Criminal Court (ICC) in the anti-insurgency operation in the central African nation.
General Bosco Ntanganda has not been involved in the military operation of Kimia II, which is supported by MONUC in the eastern province of South Kivu, the mission declared on Wednesday.
According to the director of MONUC' s public information division in Kinshasa, Kevin S. Kennedy, the responsibility of MONUC largely lies in protection of the civilian populations and capacity reinforcement of Congo's armed forces FARDC.
Critics had suspected the involvement of Ntanganda in these operations destined to annihilate the rebel Democratic Forces for the Liberation of Rwanda (FDLR).
The ICC has launched a warrant of arrest against Ntanganda following the acts of violence and executions committed in the eastern district of Ituri during the period of civil war in the country.