Mobile Phone Industry Accused of Financing Congo Conflict

VOA News | Published on February 15, 2010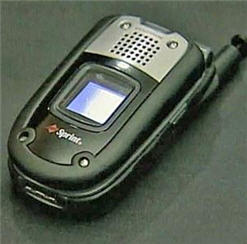 An international watchdog is calling for the mobile phone industry to do more to halt the use of rare metals that are mined in conflict zones.  Speaking on the opening day of the Mobile World Congress, Global Witness says metals found in everyday electronic objects are fueling conflict in eastern Democratic Republic of Congo.

Daniel Balint-Kurti, from London-based Global Witness, says components used in mobile phones are sourced from eastern Congo.

"What we know is that some of the metals that are being produced in eastern Congo are vital to the mobile phone market," said Daniel Balint-Kurti. "For example, there is a metal wolframite, which is the ore for tungsten, and tungsten has specific use in mobile phones in that it is used for the vibrating function of mobile phones."

The Mobile World Congress is the mobile phone industry's biggest event with tens of thousands of people flooding Spain's capital Barcelona to unveil plans for the industry's future.  But Global Witness says the industry is not paying attention to the affect it has on the conflict in DRC.

"Most of the armed groups there [in Congo] raise money for arms by selling metals on the international market which are used extensively in the electronic industry," he said.

According to Global Witness, the main warring parties including the Congo army, control much of the trade in minerals that produce tin, tantalum and tungsten.

Balint-Kurti says without the cash-flow from the electronics industry, armed groups would not have the same resources to buy weapons.

"If there was no ready outlet for these minerals on the international market, the capacity for armed groups to carry on their brutal warfare would be hugely reduced," said Balint-Kurti.

A U.N. report published in December called for U.N. member states to take steps to prevent companies from supporting armed groups by the trade in natural resources.  The conflict in DRC is often described as the deadliest conflict since World War II and, according to the International Rescue Committee, has killed around 5 million people since 1998.