ICC | Published on July 08, 2010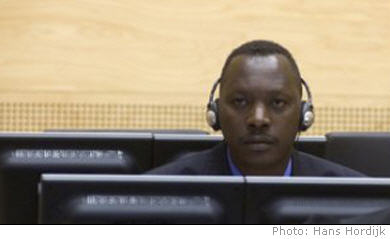 Today, on 8 July, 2010, Trial Chamber I of the International Criminal Court (ICC) ordered to stay the proceedings in the case The Prosecutor v. Thomas Lubanga Dyilo, considering that the fair trial of the accused is no longer possible due to non-implementation of the Chamber's orders by the Prosecution. The judges had ordered the Office of the Prosecutor to confidentially disclose to the Defence the names and other necessary identifying information, of intermediary 143.
Trial Chamber I considered that "in order for the Chamber to ensure that the accused receives a fair trial, it is necessary that its orders, decisions and rulings are respected, unless and until they are overturned on appeal, or suspended by order of the Court".
Whilst the stay of proceedings is in place, the Chamber will deal with any application for leave to appeal this decision. The Chamber will also entertain submissions regarding the possible application of article 71 of the Rome Statute (sanctions for misconduct before the Court) and submissions on the accused's detention.
Thomas Lubanga Dyilo is accused of having committed, as co-perpetrator, the war crimes of enlisting and conscripting of children under the age of 15 years into the Patriotic Forces for the Liberation of Congo (Forces patriotiques pour la libération du Congo), (FPLC), and using them to participate actively in hostilities in Ituri, a district of the eastern province of the Democratic Republic of the Congo (DRC), between September 2002 and August 2003.
The International Criminal Court is the only permanent international court established with the mission to help put an end to impunity for the perpetrators of the most serious crimes of concern to the international community as a whole, namely the crime of genocide, crimes against humanity and war crimes, and thus to contribute to the prevention of such crimes.