UN submits report on violence in Bas-Congo

XINHUA | Published on May 22, 2008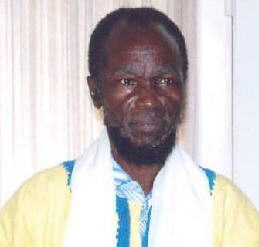 BDK leader Ne Muanda Nsemi

The United Nations mission in the Democratic Republic of Congo has sent a report on the February 2008 violence in the Bas-Congo province to the Congolese authorities, the world body said in a press release Wednesday.

The report deals with human rights abuses committed by government forces and by members of the Bunda Dia Kongo (BDK) armed movement during the stand-off between the two sides in the far west of the country.

The Congolese national police have been involved in violent clashes with the BDK politico-religious movement since the beginning of the year.

However, the UN mission said there was an overall decrease in the number of violations of recent agreements between the government and various armed groups in North and South Kivu provinces in the east of the country.

Over the weekend, UN Deputy Special Representative and Humanitarian Coordinator Ross Mountain visited Goma, the main town in North Kivu province, to assess the security and humanitarian situation in the area.

Mountain said the United Nations, in close consultation with the Congolese authorities, was looking for rapid solutions to improve the situation.