BBC News | Published on April 29, 2009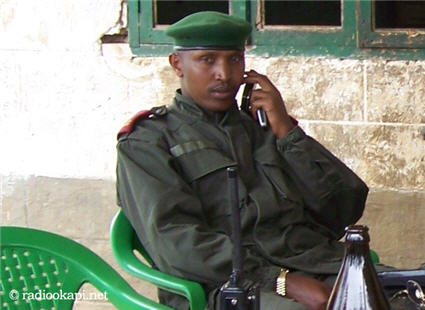 The BBC has seen documents alleging that a former rebel leader indicted for war crimes is playing a leading role in a mission involving the UN in DR Congo.
The documents appear to prove that Gen Bosco Ntaganda is taking an active part in the mission's chain of command, a BBC correspondent in the country says.
The UN-Congolese force is fighting Hutu rebels in the eastern DR Congo.
The force says Congolese authorities have given assurances that Gen Ntaganda was not involved in joint operations.
A spokesman for the Monuc peacekeeping force, Kevin Kennedy, said that the former rebel leader's name did not appear on documents that Monuc had seen.
Child soldiers
But the BBC's Thomas Fessy reports from the Congolese capital, Kinshasa, that an internal army document refers to Bosco Ntaganda as the deputy co-ordinator for the joint mission's operations and says he attended an operations meeting.
A high-ranking Congolese military confirmed that the former rebel leader was involved in the operations, describing him as an adviser to the operations commander.
Earlier this year, when the Congolese government said he could be useful in bringing peace to the eastern Democratic Republic of Congo, Monuc said it would not participate in any operation in which an indicted war criminal was involved at any level.
Gen Ntaganda formerly served as chief of staff to Congolese rebel leader Laurent Nkunda.
But he joined the national army earlier this year after splitting with Gen Nkunda, who has since been arrested in Rwanda.
Bosco Ntaganda is wanted by the International Criminal Court (ICC) for alleged war crimes and forced enrolment of child soldiers in 2002-2003.
ICC judges have said that as deputy head of military operations for the rebel Patriotic Forces for the Liberation of the Congo (FPLC), he was responsible for seven camps where children were trained.
He is also accused of taking part in FPLC attacks when the group used child soldiers.