UN News | Published on October 14, 2009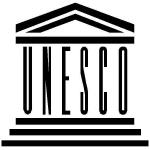 Member States of the United Nations Educational, Scientific and Cultural Organization (UNESCO) today elected 31 countries to join the governing body of the Paris-based agency for the next four years.
The countries chosen join 27 others on the 58-member Executive Board of UNESCO, which meets twice a year to examine the implementation of the programme of work adopted by the agency's General Conference.
The candidate countries – which will serve through 2011 – were divided into five electoral groups based on geographical representation.
The new members are Monaco, Denmark, Belgium, Slovakia, Romania, Poland, Latvia, Uzbekistan, Belarus, Saint Lucia, Barbados, Grenada, Haiti, Peru, Venezuela, China, Viet Nam, Japan, India, Bangladesh, Kazakhstan, Burkina Faso, Djibouti, Kenya, Ghana, the Republic of the Congo, the Democratic Republic of the Congo (DRC), Zimbabwe, Algeria, Egypt and Syria.