The IEC confirms the forthcoming posting of election results in the local compilation centres

By Monuc | Published on August 7, 2006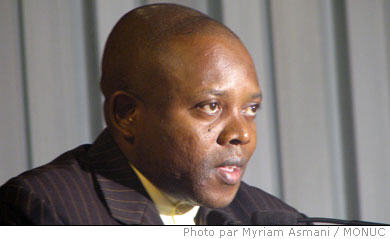 The President of the Independent Electoral Commission (IEC), Apollinaire Malumalu, confirmed the forthcoming posting of election results in the local compilation centres, at a press conference this Monday August 7 2006.

In accordance with the electoral law, these results will be posted in each local centre once all the results of its geographical area have been compiled. The President ensured that these official procedures are "covered by the electoral law", are transparent and were open to all, inviting the press to visit the centres.

From this Monday, the local compilation centres who have finished the compilation process should post the results by city or territory. The president announced that at least five of the 62 compilation centers informed the IEC that they had finished their work.

But none had yet posted the results, he added, as the IEC was going to meet in the afternoon to make sure that their compilation was complete before giving the green light to these centres to post them.

These compilation results will only indicate for each city or territory the number of votes for each candidate, that is to say the results of the poll for the legislative elections and the partial results of the presidential elections on the level of each city or territory.

In addition, the President clarified the procedure of the publication of the results, specifying that the IEC will wait until all the results of all the compilation centers are transmitted to him before validating and announcing the provisional results, set for August 20.

After the posting of the official voting reports on the level of the polling stations, the posting of the compilation results constitutes the second stage envisaged by the electoral law for the results publication procedure.

When all the local compilation centres have transmitted the results to the IEC, having already posted them, the IEC will be able to make public the complete provisional results, which will then have to be validated as final results by the Supreme Court of Justice.