Congo News Agency | Published on September 14, 2010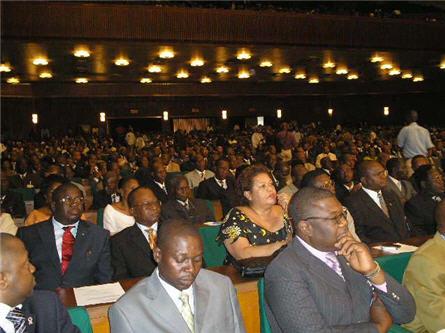 Upcoming elections and the 2011 budget will be the main points on the agendas of the National Assembly and the Senate when they convene for the September session on Wednesday.
During the session, MPs and Senators will elect the seven members of the new Independent National Electoral Commission (INEC), which will replace the Independent Electoral Commission (IEC) as the main body overseeing elections nationwide.
The INEC will have four members elected by representatives from the parliamentary majority and three members elected by representatives from the opposition.
The September session being primarily budgetary, the government will submit its budget plan for 2011, which has to take into account the cost of elections.
Unlike in 2006, when 90% of the total cost of elections was borne by the international community, the government has said it will fund 60% of the $ 712 million the IEC has said is needed for elections until 2013.

On the web: Congo News Agency