Congo News Agency | Published on August 12, 2010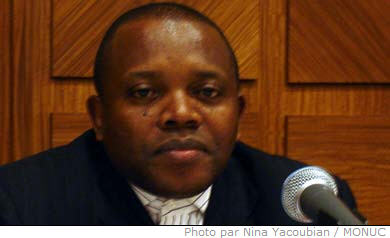 Reacting to the mounting opposition against the timetable released by the Independent Electoral Commission on Monday, the head of the IEC said on Wednesday that all those opposed to the timetable can seek recourse before the Supreme Court.
"Every citizen is free to petition the Supreme Court if they think that the law has been violated. The IEC will comply with the decision of the Court if it decides otherwise," Apolinaire Malu Malu told Radio Okapi.
He was responding to charges from opposition parties and civil society organizations that the IEC no longer has the constitutional right to set the electoral calendar after President Joseph Kabila enacted a law creating the new Independent National Electoral Commission (INEC) last month.
The INEC will take over the organization of elections from the IEC when its members are elected from parliamentary groupings affiliated with the ruling majority and the opposition. A new electoral law is also pending before Parliament.
Opposition parties and NGOs have complained that setting the first round of presidential elections on November 27, 2011, violates article 73 of the Constitution, which states that the election must be held 90 days before the incumbent president's mandate expires.
President Kabila having been sworn into office on December 6, 2006, those opposed to the timetable say that the first round should take place no later than September 6, 2011. They argue that the current timetable will extend the president's term into 2012 if a second round is necessary, as was the case in 2006.
Malu Malu has claimed that the timetable takes into account logistical and financial challenges and does not violate the Constitution.

On the web: Congo News Agency | Excerpts from Forum des As article