ACP | Published on July 30, 2010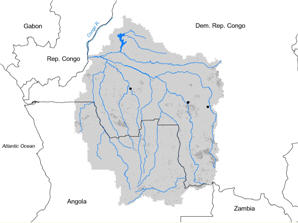 Officials say that 44 people are still missing after a boat sunk on Wednesday in Bandundu Province. Earlier reports had put the death toll at around 140 people.
The governor of Bandundu Province, Richard Ndambu Wolang, said from Kinshasa on Friday that five bodies have been pulled from the waters and eighty five people survived the accident.
Among those who drowned were women and children as well as students who spend their summer vacation in Kinshasa, reported sources close to the police in the city of Bandundu.
Officials said the accident did not occur on the Kasai River, as earlier reports suggested, but rather on the Congo River. The Kasai River is a tributary of the Congo River.