MONUC | Published on March 22, 2007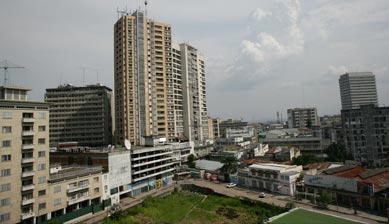 The armed fighting which started in Kinshasa at 11am this Thursday March 22, 2007, between the guards of former vice President Jean Pierre Bemba and the Congolese Armed Forces (FARDC), has dissipated, as MONUC continues its mediation efforts in order to obtain a complete cease fire.

In an interview with Radio Okapi, J.P. Bemba launched an 'appeal to all parties for a return to peace', and he demanded 'a cease fire'. Previously, William Swing, the UN Special Representative to the Secretary General in the DRC, announced that both parties had 'happily accepted this principle.'

"Now it's a problem of discipline in order that they (the belligerents) stop shooting and retake their previous positions. The fact that they have accepted this principle is a step forward," he said.

The government, for their part, said that the events were "an attempt to take power by force."

In a declaration on Radio Okapi, government spokesperson Toussaint Tshilombo "demanded of the Congolese, in particular the people of Kinshasa, to go about their business and not take the destructive direction of senator Jean Pierre Bemba of the past four days."

On March 18, J.P. Bemba declared on one of his Kinshasa television stations that the terms of an accord signed by William Swing, in which President Kabila was ready to concede him an 'appropriate security', were not acceptable.

Mr. Bemba lost the DRC presidential race to Joseph Kabila in a second round of elections, which held on October 31, 2006.

The situation remains tense in Kinshasa this evening, as sporadic gunfire continues.

MONUC have taken all possible actions to protect the civilian population of Kinshasa as well as UN personnel in the capital.