Robert Esaki | Published on August 16, 2014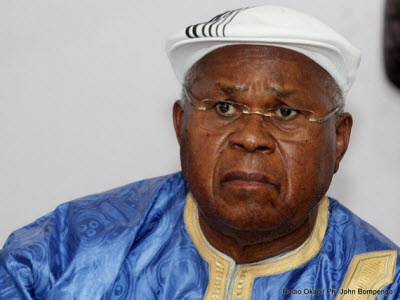 Etienne Tshisekedi, president of the Union for Democracy and Social Progress (UDPS) in 2011|
Enlarge
DR Congo's opposition leader Etienne Tshisekedi has been evacuated to Belgium for medical treatment.
The president of the Union for Democracy and Social Progress (UDPS) and runner-up in the 2011 presidential elections left Kinshasa's Ndjili Airport on Saturday morning aboard a medical plane chartered for the occasion.
UDPS officials and family members have denied reports in the local media that Mr. Tshisekedi, who is 82 years old and has long been rumored to be suffering from diabetes, had recently had a stroke.
The officials have insisted that Mr. Tshisekedi is "fine", albeit "tired", and is going to Belgium for "medical tests" and "political contacts" with allies and members of the diaspora.
But local media have reported that Mr. Tshisekedi has been in a hospital in Kinshasa for at least the past week. He has not been seen in public for months.
Amid mounting speculations that President Joseph Kabila might seek a revision of the constitution to allow him to stand for a third consecutive term in 2016, a prolonged absence of the leader of the main opposition party in the country could be a further blow to an already weakened opposition.