UN News | Published on December 24, 2009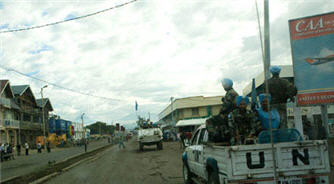 In keeping with its 'zero tolerance' policy on sexual exploitation and abuse by members of its multiple peacekeeping operations and special political missions, the United Nations is making publicly available its aggregated data on such misconduct over the past three years.
Secretary-General Ban Ki-moon is steadfastly enforcing the policy proclaimed by his predecessor, Kofi Annan, in 2004 amid charges that UN peacekeeping personnel in the Democratic Republic of the Congo (DRC), both civilian and military, committed sexual exploitation and abuse.
At the time, a UN Office for Internal Oversight Services (OIOS) report cited payments ranging from two eggs to $5 per encounter with victims, some of them abandoned orphans and often illiterate.
The new data for 2007 to 2009, provided by the Department of Field Support (DFS) through a new section of the UN's Conduct and Discipline Unit website, will be accessible at the site under the heading, "statistics."
"This is a first stage and a work in progress," UN spokesperson Martin Nesirky told reporters today.
The new content complies with a General Assembly resolution requesting "the implementation of an effective outreach programme to explain the policy of the United Nations against sexual exploitation and abuse and to inform the public on the outcome of all such cases involving peacekeeping personnel, including cases where allegations are ultimately found to be legally unproven."
DFS will continue to work on improving the content of the page and welcomes any feedback.