UN News Centre | Published on June 03, 2010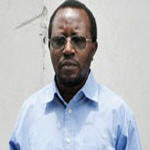 Floribert Chebeya
Senior United Nations officials called today for a prompt and rigorous investigation into the killing of a renowned Congolese human rights defender whose body has been found on the outskirts of the capital, Kinshasa, one day after he was summoned to a police station.
UN High Commissioner for Human Rights Navi Pillay, the UN Special Rapporteur on extrajudicial, summary or arbitrary executions Philip Alston and Alan Doss, the head of the UN peacekeeping force in the Democratic Republic of the Congo (known as MONUC), have all issued statements condemning the murder of Floribert Chebeya Bahizire.
Mr. Chebeya's body was found yesterday, a day after human rights organizations in Kinshasa reported that he had disappeared after being summoned to police headquarters.
In his role as president of the non-governmental organization (NGO) known as Voix des Sans Voix (Voice of the Voiceless), Mr. Chebeya focused on human rights abuses in the DRC, including corruption in the military and the links between militias and foreign political forces.
He was also the Executive Secretary of the Réseau National des ONG des Droits de l'homme de la République démocratique du Congo (Democratic Republic of Congo National Network of Human Rights NGOs –RENADHOC).
"For more than 20 years, Chebeya Bahizire had survived many death threats, arrests, and ill treatment due to his work as a human rights defender. He believed in the cause of human rights and was not afraid to pursue it against all odds," said Ms. Pillay.
She noted that Mr. Chebeya was considered to be a human rights pioneer in the DRC, speaking out under the repressive rule of the former dictator Mobutu Sese Seko and then again during the rule of the former president Laurent-Désiré Kabila and the current national Government.
The High Commissioner added that the killing is part of a growing trend of intimidation and harassment of human rights defenders, journalists, political opponents, victims and witnesses in the DRC.
Mr. Doss, who is also the Secretary-General's Special Representative in the DRC, said Congolese authorities must swiftly begin an inquiry into the circumstances surrounding the killing.
Mr. Alston said the circumstances "strongly suggest official responsibility" and he echoed the calls for an independent investigation. He paid tribute to Mr. Chebeya, describing him as a "hugely respected human rights leader."