UN News | Published on May 13, 2010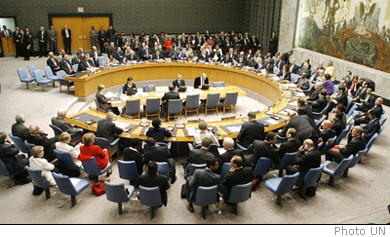 Members of the Security Council left today for the Democratic Republic of the Congo (DRC), where they will meet with senior government officials, representatives of civil society and the United Nations peacekeeping force serving in the African nation.
During the two-day visit, which was postponed from earlier this year due to the disruptions to air travel caused by the Icelandic volcano eruption, the Council will hold talks with President Joseph Kabila and his key ministers.
Members will also hold discussions with senior officials of the UN mission, known by its French acronym MONUC, which has been helping to bring peace to most of the vast African nation since 1999.
MONUC peacekeepers have, among other things, been providing logistical support to the Congolese national army in its operations against Rwandan Hutu rebels and other insurgent groups in the eastern provinces of North and South Kivu.
The Council often makes periodic visits to different areas where UN peace operations are deployed. The current visit, led by Ambassador Gerard Araud of France, comes at a time when the future of MONUC is being determined.
Secretary-General Ban Ki-moon recommended in his latest report that the 20,000-strong force begin a drawdown of troops by 30 June. The Government has proposed a total withdrawal of the peacekeeping forces by 30 August 2011.
Council members are seeking to obtain a first-hand understanding of the MONUC's status in the DRC before extending or revising its current mandate, which expires at the end of May.