Radio Okapi | Published on July 31, 2010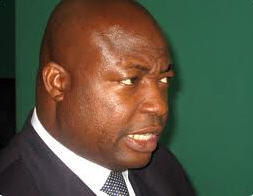 During a meeting held on Friday in Kinshasa, members of the political opposition and human rights NGOs vowed to join forces to fight what they called the erosion of democracy in the Democratic Republic of Congo.
The two sides stressed the need to fight together to head off the clamp down on freedom of expression and freedom of the press they are facing these days under the current authorities.
They were responding to a communique of the Ministry of Communication and Media prohibiting the dissemination of propaganda messages before the official start of the period of campaigning for the elections set to take place in 2011.
A radio and television stations belonging to Jean-Pierre Bemba's Movement for the Liberation of Congo (MLC), the main opposition party in Parliament, were closed down on Tuesday, apparently for broadcasting what authorities consider election propaganda.
For the opposition, it's rather the current authorities who are already campaigning and not the opposition.
Clément Kanku, the coordinator for the opposition platform Union for the Nation, said:
"The only real campaign that has began is the one that does a cult of personality for the head of state. It is the one that glorifies the policy of this government, and those who want to lead us towards only one way of thinking."
But the secretary general of the NGO Journalist in Danger (JED) , Tshivis Tshivuadi, it's the absence of the law on the Higher Council for the Media and Communication (HAM) which poses problem:
"We think it is important that we quickly enact the law on the High Council for the Media and Communication, which is an important law that will control an important institution, because it is the only institution which can try to contain any possible misuse."
The meeting was organized in conjunction with JED and the African Association for the Defense of Human Rights (ASADHO).
Such meetings will continue with other organizations for the defenses of human rights, organizers said.

On the web: Congo News Agency | From Radio Okapi article