Radio Okapi | Published on January 10, 2019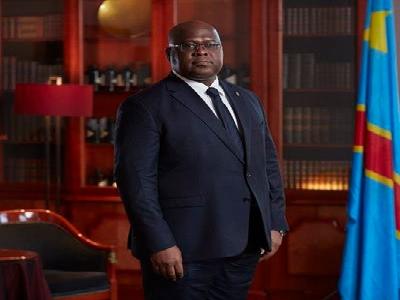 "I will not be the president of a political party, the UDPS, or a tribe, the Luba tribe. I will be the president of all Congolese," Felix Tshisekedi, the President-elect of the Democratic Republic of Congo, said shortly after the announcement by the Independent National Electoral Commission (INEC) of the provisional results of the December 30 polls.
"With regard to this electoral process, nobody thought that it was going to be peaceful. Everyone thought that we would come to confrontation, violence, bloodshed. No one could imagine such a scenario in which an opposition candidate would emerge victorious. I am happy for you my base, I am happy for the Congolese people," said Mr. Tshisekedi, who spoke from the headquarters of the UDPS in Kinshasa.
He added that this Thursday, January 10, is a historic day for DR Congo and the opposition. He paid tribute to the founding fathers of the UDPS, initiators of the fight of which he considers himself the symbol of victory. He also paid homage to outgoing president Joseph Kabila.
"I know that for many of us it's hard to accept, but I say this with sincerity, I pay tribute to President Joseph Kabila. Today, we must not consider him as an adversary, but rather as a partner of democratic alternation of power in our country," Mr. Tshisekedi said.