UN Security Council to visit DRC on June 19

By MONUC | Published on June 15, 2007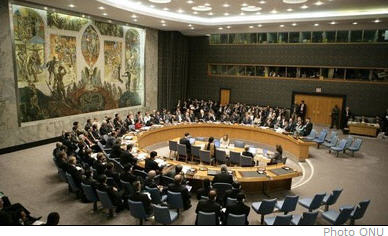 The sitting President of the Security Council, Ambassador Johan Verbeke (Belgium) recently announced that the delegation composed of representatives of all 15 members of the United Nations Security Council will travel to Africa for a working visit from 14 to 20 June 2007, and will go in succession to Ethiopia, Sudan, Ghana, Ivory Coast and the Democratic Republic of Congo (DRC).

During its stay in DRC, from Tuesday 19 June until Wednesday June 20 2007, the Security Council delegation will have the opportunity to meet high level Congolese political authorities, with whom they will discuss the important issues of security, consolidation of democracy and issues related to the respect of human rights and international humanitarian law.

This is the eighth consecutive year in which the Security Council comes to the DRC, and the first time since the advent of the Third Republic.

This visit takes place a few months after those of the Secretary General and Deputy Secretary General of the United Nations in the DRC and marks, once more, the commitment of the United Nations to stand by the Congolese people and its leaders, in the consolidation of peace, democratic institutions and the rule of law.

It also follows the recent renewal, on 15 May of this year, of the mandate of MONUC, the UN Peacekeeping Mission in the DRC, emphasizing the important contribution of the United Nations in the efforts of the Democratic Republic of Congo for the consolidation of peace and the development of the country.