ACP | Published on August 05, 2010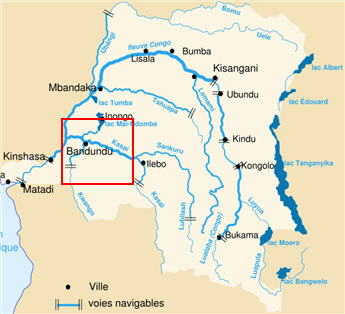 Prime Minister Adolphe Muzito signed a $42 million loan agreement with India on Thursday for the construction of the Kakobola dam in Bandundu Province.
The Indian ambassador to the DRC, Devendra Srivastava, hailed the excellent state of relations between Congo and India, as demonstrated with the funding for the Kakobola dam and two other projects worth $33.5 million to build water supplies to rural areas.
Srivastava said that India wants to work with the DRC and intends to increase its presence in the country by funding other projects.
The Minister of Energy, Gilbert Tshiongo, said that obtaining financing for these projects responds to the desire of President Joseph Kabila to improve the DRC's water and electric supplies.
Tshiongo noted that providing electric power to Gungu and Idiofa will enable the city of Kikwit to play its full role as the economic capital of the province.

On the web: Congo News Agency | Form ACP article